Last week I put up a Gif of Yu Darvish that somehow became the most viewed thing in the history of this blog. Thanks Japanese people!  So might as well put up another fun Gif from the NPB.
This one of a pitcher who was too far into his windup to honor the batter's request for time, but not so far into it that he couldn't change his target to show his displeasure at the late call for time: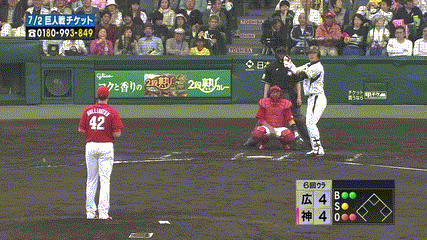 Saw this from Aaron Stilley on Twitter. Anyone with the names of the players or any news of the fallout of this, by all mean, let us know in the comments.