Aroldis Chapman designed customized hats bearing his "Cuban Missile" nickname for all the Reds and handed them out yesterday. C. Trent Rosencrans of the Cincinnati Enquirer sets the scene:
Each player had another hat with the world "Cuban Missile" on the front with the player's initials and number on the side … Chapman had the hats made for each team member, and every one was different, not just the initials and number, but also the colors and even the design of the words. Some were bright colors, others muted and some even had some sort of sparkling lettering.
And courtesy of the Reds' official Twitter account, here's proof: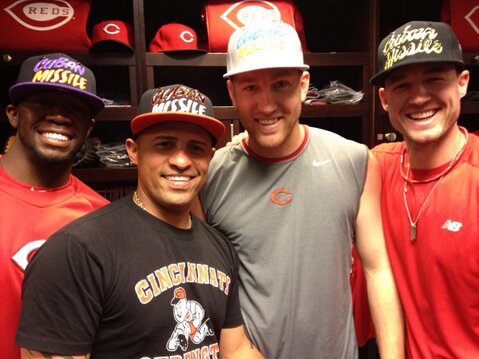 Baseball players have a lot of time on their hands.