Baseball will be played at Fenway Park this afternoon for the first time since the Boston Marathon bombings on Monday. And the Red Sox will wear special jerseys to honor their city.
Courtesy of the team's Twitter/Instagram, here's a look at the home whites: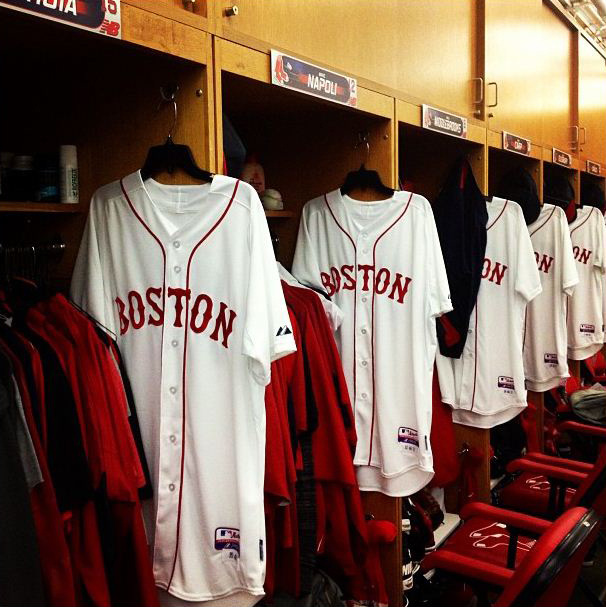 According to the team, the special jerseys will be auctioned off to benefit the The One Fund Boston, which aims to help the people most affected by the Marathon bombings. The Red Sox and Royals will both wear a special "B Strong" logo patch on their uniforms during the series this weekend. The same logo is also on the Green Monster in left-center field. Because of yesterday's postponement, the clubs will play a day-night doubleheader tomorrow.