This is what Josh Reddick looks like these days: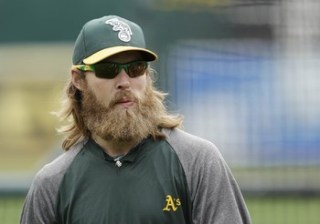 This what Josh Reddick thinks if you don't like it:
To everybody telling me to shave or those who will tell me to shave. NO

— josh Reddick (@joshreddick16) April 3, 2013
San Francisco loses Brian Wilson, Oakland gets Reddick. The balance of the universe remains constant. If you're into that sort of thing.