It's not like this is a surprise, but it still is rather jarring to see the New York Yankees trot out this as an Opening Day lineup:
#Yankees #OpeningDay lineup: Gardner CFNunez SSCano 2BYoukilis 1BWells LFFrancisco DHIchiro RFNix 3BCervelli CSabathia P

— New York Yankees (@Yankees) April 1, 2013
In other news, this week's cover of "The New Yorker" is quite something to behold in and of itself: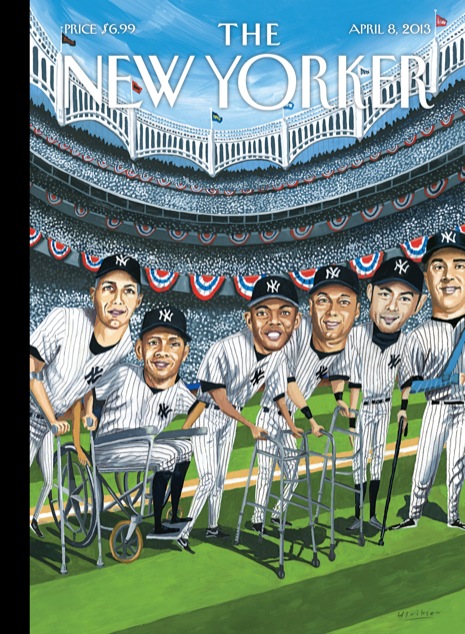 Still, as I said in the previews, I believe the Yankees are going to annoy us once again this year. April and May might be rough. But by July they'll probably be in the thick of things. I don't think they have enough juice to hold on, but there's no reason to expect this team to fold up like so many seem to think.