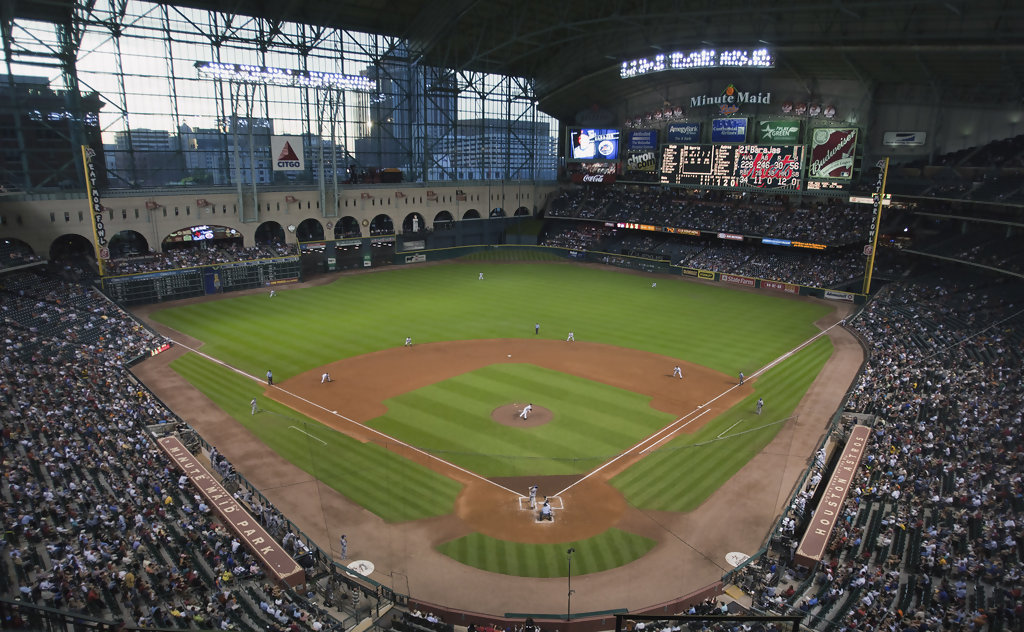 Below you'll find the starting lineups for Sunday night's season-opening game between the Rangers and Astros at Houston's Minute Maid Park. First pitch is scheduled for 8:05 p.m. ET. It's on ESPN.
 TEXAS RANGERS                   HOUSTON ASTROS
1. Ian Kinsler, 2B              1. Jose Altuve, 2B
2. Elvis Andrus, SS             2. Brett Wallace, 1B
3. Lance Berkman, DH            3. Chris Carter, LF
4. Adrian Beltre, 3B            4. Carlos Pena, DH
5. David Murphy, LF             5. Justin Maxwell, CF
6. Nelson Cruz, RF              6. Jason Castro, C
7. A.J. Pierzynski, C           7. Matt Dominguez, 3B
8. Mitch Moreland, 1B           8. Brandon Barnes, RF
9. Leonys Martin, CF            9. Ronny Cedeno, SS

SP Matt Harrison, LH            SP Bud Norris, RH
If you're checking out the game and want to chat, consider this an open thread. BASEBALL IS BACK.