As we approach Opening Day, HarballTalk will be spending the next few days previewing all 30 teams, all six division races and looking ahead at the major issues and storylines which will impact the 2013 season. This morning we look at the Biogenesis scandal, which could lead to the suspension of several high-profile players.
Some of baseball's biggest stars including Ryan Braun, Alex Rodriguez, Nelson Cruz, Gio Gonzalez, Yasmani Grandal, Bartolo Colon and many, many more enter the 2013 season under a cloud. Or a threat, if you will.  The threat of suspension for their association with a now-closed Miami clinic called Biogenesis, which is alleged to have supplied these players and as many as 90 more with testosterone, human growth hormone and other performance enhancing drugs which violate baseball's rules against performance enhancing drugs. It is unknown if those suspensions will come. It is unknown when. But all teams with a player named in the documents of the Biogenesis clinic face uncertainty as Opening Day approaches.
The Biogenesis news broke in late January, when it was reported by multiple outlets that Major League Baseball was investigating the clinic and its operator, Anthony Bosch, under the suspicion that the clinic represented "ground zero" for performance enhancing drugs in Florida, where a disproportionate number of major leaguers grew up, played amateur and college baseball or where they currently make their offseason homes. On January 29, the Miami New Times obtained and published a large portion of the Biogenesis clinic's records which contained the names of several major leaguers accompanied in many cases by notations which suggested that the players were given performance enhancing drugs. The documents were not conclusive of any player's use and, in some cases — like with Nationals pitcher Gio Gonzalez — no connection could be found between the player and any substances which are banned by Major League Baseball.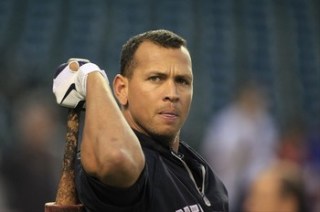 Immediately after the Miami New Times report came out all of the players involved either denied any involvement with Biogenesis whatsoever or denied that they obtained banned substances.  For example, Gonzalez claims that his father was a patient of Anthony Bosch's. Ryan Braun claims that his attorneys used Bosch as a consultant in his successful 2012 appeal of his PED suspension. Despite the denials, the report and the documents set off a media firestorm which caused Major League Baseball to step up its investigation of the players named therein.
The biggest problem: Major League Baseball doesn't actually have the Biogenesis documents. The Miami New Times and other media outlets which have seen all or part of them are unwilling to share them with the league and, at present, Anthony Bosch is nowhere to be found.  Last Friday Major League Baseball sued Biogenesis in an effort to obtain the documents, but it is not at all clear that they have any viable legal claims against the clinic. More significantly, many doubt that the original documents still exist at all.
What is clear is that Major League Baseball is stopping at nothing to investigate the matter with a clear eye towards suspending the players named in the clinic's records if at all possible.  MLB is reported to be particularly interested in suspending 2011 NL MVP Braun, who they see as having evaded justice in prevailing on his appeal last year and Rodriguez who many in baseball believe lied to MLB investigators in 2009 when he admitted to past, but not present drug use.
MORE: The Rise and Fall of Alex Rodriguez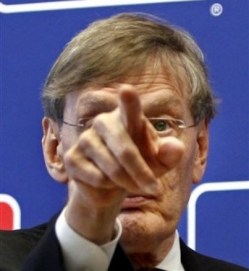 Can Major League Baseball suspend these players without a positive drug test? Yes, it can. Pursuant to the Joint Drug Agreement which governs these matters, baseball can suspend players for "just cause" if there is non-clinical evidence suggesting that they have used performance enhancing drugs. Most believe that conclusive documentary evidence of past use, as may appear in the Biogenesis records, would provide such grounds. Baseball's inability to obtain these records, however, is preventing almost all action at present. So far, all baseball has been able to do is to suspend one minor leaguer  — who happens to have been a college teammate and who is still a close friend of Braun's — who was implicated based on the league's belief that he was not cooperative when questioned. Major league players have not yet been questioned, but they almost certainly will be.  They will have greater legal and union protections from discipline than their minor league counterparts, however.
That's where we are as the season dawns. Several players, including two former MVPs, in the crosshairs of a Major League Baseball investigation, the outcome of which and endpoint of is uncertain. At literally any time between today and, well, forever, baseball could suspend Braun, Rodriguez, Gonzalez, Cruz or any of players named in the Biogenesis documents for 50 games.
To put that in context, the most big leaguers Major League Baseball has ever suspended in a season for performance enhancing drugs is six, which occurred last year.  In most years it's two or three.  Now dozens upon dozens of players may face a 50-game suspension for a first offense of the Joint Drug Agreement, with some facing 100-game suspensions for a second offense. Suspensions of this magnitude could conceivably tip the pennant races. And for that reason, even if you don't care a lick about performance enhancing drugs in baseball, the Biogenesis matter is worth watching.