Back in January I did a post on an extremely cool baseball poster. It's the Baseball Diamond Dictionary, hitting edition, by Jeremy Reiss. It's made up of cool, stylized hitting terms. Now the pitching edition is out. I got it the other day — also a gift, because I get great gifts — and it's hanging on my wall. It looks like this: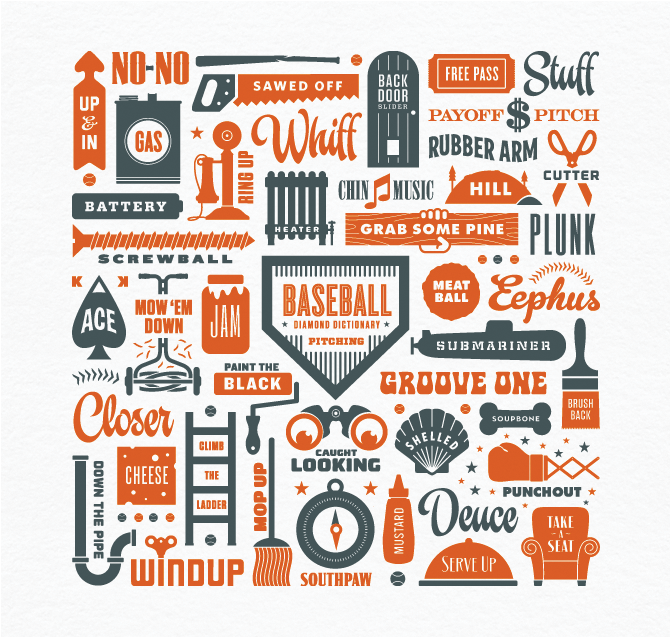 Like the hitting one, it's 12″ by 12″. They fit pretty well in an album cover frame too. You can order the pitching one here and the hitting one here. I am over the moon with this thing. Here they are on my wall:
Just can't get over how neat these things are.