Walking around the concourse I came across this fellow: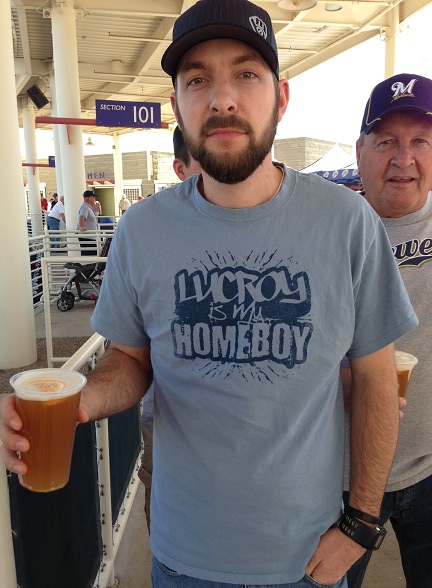 Not sure I've ever seen anyone express their feelings for Jonathan Lucroy so strongly, but Brian from New Berlin, Wisconsin is doing it.
There's a lot of Wisconsin here. Indeed, I'll say that Maryvale is probably tied with Scottsdale for the Cactus League Park which apes the feel of the home park the closest. Hohokam does it for the Cubs too.
No, this isn't Milwaukee, Scottsdale isn't San Francisco and Mesa isn't Chicago. But there is some local character down in those teams' desert homes, the likes you don't see in a lot of the newer places.