Jackie Robinson was born this day in 1919. I don't know if the odds would have otherwise favored him making it to 94, but at 53 he left us way too early.
Today's Google Doodle honors Robinson: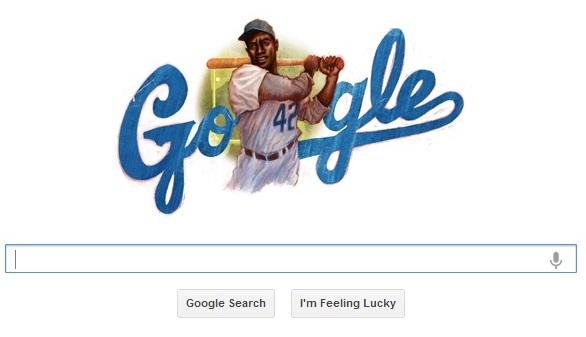 The 42 should be red, but let's not pick nits. Instead, go to Google, click the pic and learn something about Jackie Robinson that you didn't  know beforehand.