In the Delmon Young thread I said that it looked like this move will block Domonic Brown in right field.  In the comments several people told me I was stupid, and that the Phillies would only use Young as a pinch hitter or a left fielder or a replacement footman in the event someone else on the staff was called to war and we wanted to avoid having ladies serving in the main dining room or some such. The Phillies would never just put Delmon Young in right field, right?
Well, about that:
Amaro: "Ideally Young will be the everyday right fielder."

— Ryan Lawrence (@ryanlawrence21) January 22, 2013
Wowzers. Then again, if you have an arm like this, you have to put it in right: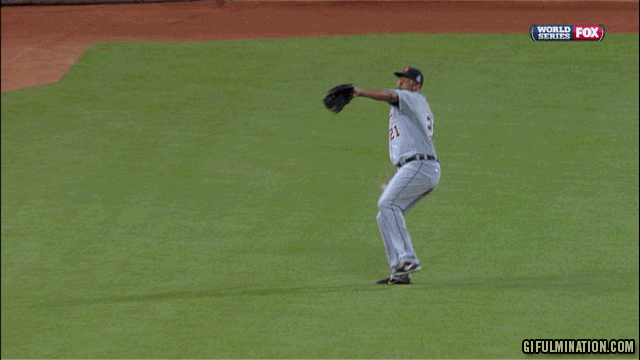 I'm assuming at this point that Domonic Brown had an affair with Ruben Amaro's wife or something. It's the only possible explanation.