MLB and T-Mobile just announced a multi-year sponsorship agreement which makes the former the Official Wireless Sponsor of the latter. That's well and good because business is business, but it has a baseball implication too: wireless bullpen phones. The setup is going to look like this: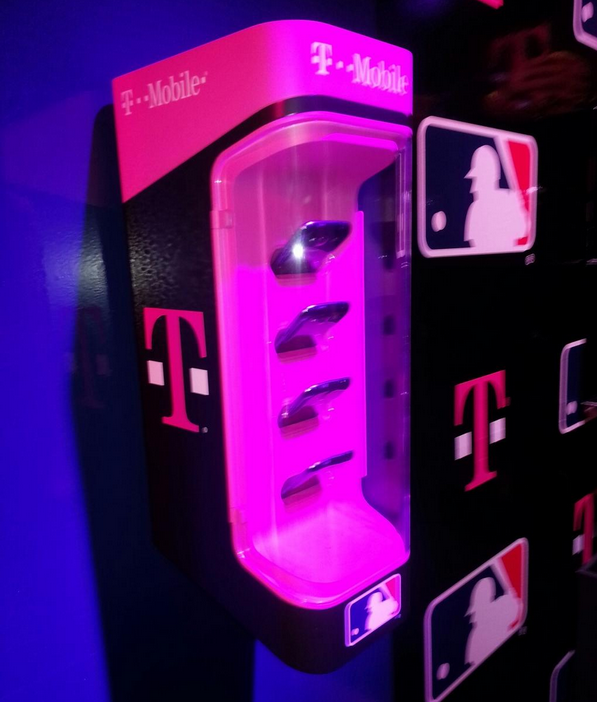 It'll be a joy to watch Charlie Manuel try to use one of these. You think they'd try to ease him into it with a flip phone with big numbers or something.
Anyway, the T-Mobile phones will operate on a closed point-to-point network, which the league and T-Mobile illustrate thusly:
As long as it works.
As for that: the test run is going to come in the World Baseball Classic, where Joe Torre will be using it as he manages the US team. Gonna be hard for him to program the thing to NOT automatically call Scott Proctor, but I'm sure he'll figure it out by then.