I ran into a cool guy selling cool things yesterday.  The guy: Sean Kane, an artist from Ontario, who takes vintage baseball gloves and paints the most wonderful things on them.  He had a couple of models with him, but my favorite was the Jackie Robinson number he had with him: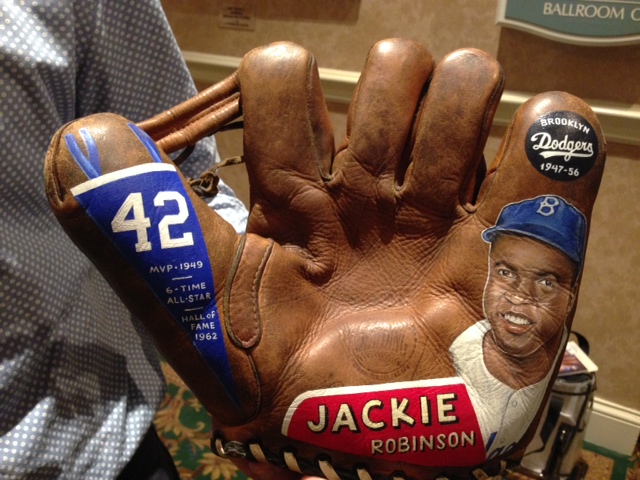 He does these in acrylics, and it takes him a good while. So, not surprisingly, they're not cheap — we're talking over a thousand bucks for some of them.  But they are certainly unique, cool and smart too. For example, he painted Ernie Banks on an old-style two-fingered glove for "let's play two."  Kinda dig that. Go check out Sean's wares and his FAQ if this sort of thing jazzes you.
The Winter Meetings: everyone comes here for the trades and the signings, but there are cool things like this around every corner.