As of yesterday, there were only four teams who stuck with two jerseys and two jerseys only: the Yankees, Dodgers, Tigers and Cardinals. Now it is three, as the Cardinals will introduce an alternate jersey later today: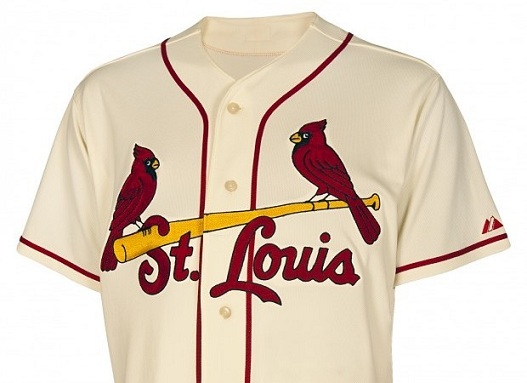 I like it.  It'll be worn as a home alternate on Saturdays. It eschews the pajama top solid look and instead goes with that off-white color that the Braves, Phillies and Indians rock on their alternates.  It also, unlike every single Cardinals jersey since 1932, has the city name instead of the team name on it.
There will apparently be some minor changes to the normal jerseys as well, incorporating some of the greater detailing to the birds and the bat.
I'd want to see it on an actual person first, but based on this pic, I tend to think that it's in the same league as the Braves and Indians alternates in that it should probably be their normal, everyday home uni.