There wasn't much suspense left after the Astros' new logo was leaked twice over the past week, but the club officially rolled out their new look at a launch party tonight.
"New" is a bit of a misnomer in this case, as the Astros have brought back the star-H and the classic orange and blue. Here's a shot of their various uniform configurations, courtesy of Cory Hepola of CSNHouston.com.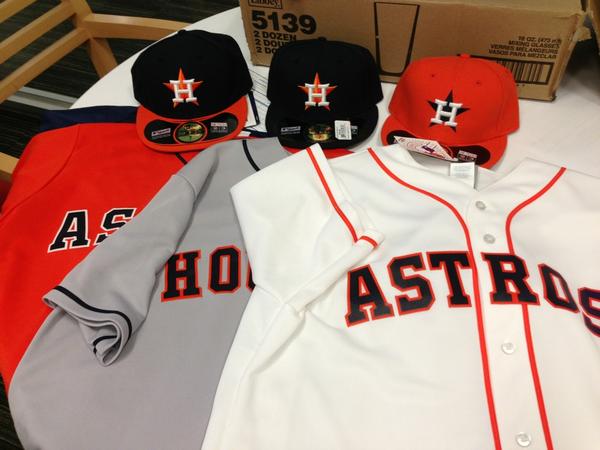 Pretty snazzy. The Astros posted a bunch of pictures on their Twitter feed, so be sure to check that out. It was a nice touch to see top prospects Jonathan Singleton and George Springer featured prominently.