The Giants had their World Series victory parade in San Francisco yesterday afternoon. Like the one in 2010, it was festive and well-attended. The details, if you care about such things, are here.
And of course, no Giants victory parade is complete without the quirky closer doing something quirky or provocative. In 2010 it was Brian Wilson doing Brian Wilson things. Yesterday it was Sergio Romo — the son of Mexican immigrants — wearing this: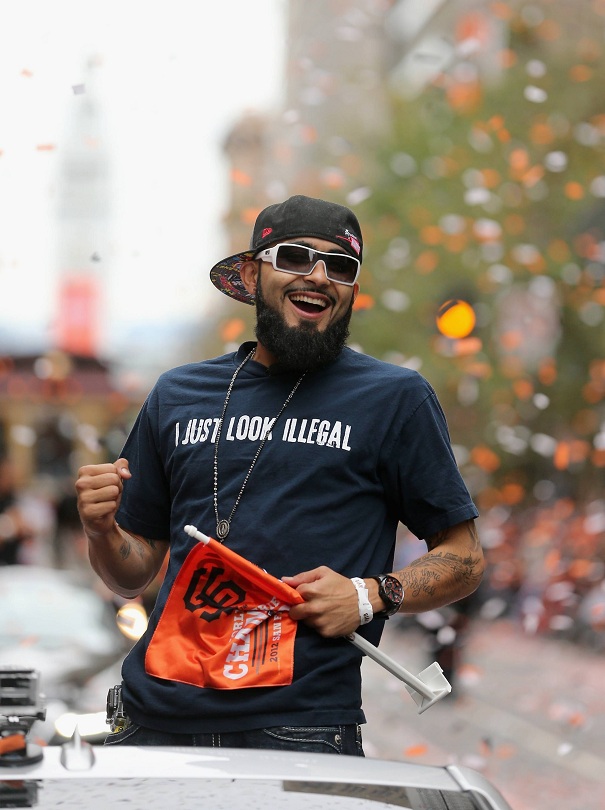 According to the Merc, Wicky Tees, the small t-shirt company which makes them saw a big bump in orders yesterday after Romo sported it.