Those Taco Bell commercials during the World Series would have you believe that the sole purpose for Angel Pagan stealing second base in Game 2 was so that you could get a free Doritos Locos taco today as a result of their Steal a Base, Steal a Taco promotion. It was THAT important to him.
Thankfully, Taco Bell really does have a handle on what's important today — for much of the east coast, cleaning up, bailing out and assessing damage from Sandy — so they're giving you more time to get your Pagan Taco: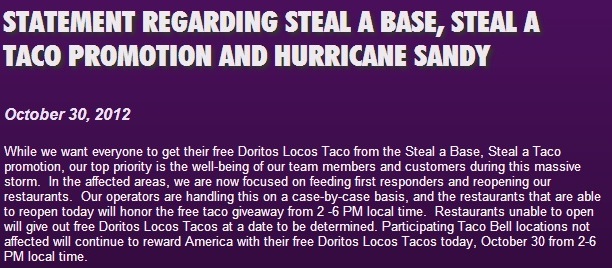 A free taco doesn't matter at all about anything, but I guess that's pretty cool.