Apropos of, well, everything: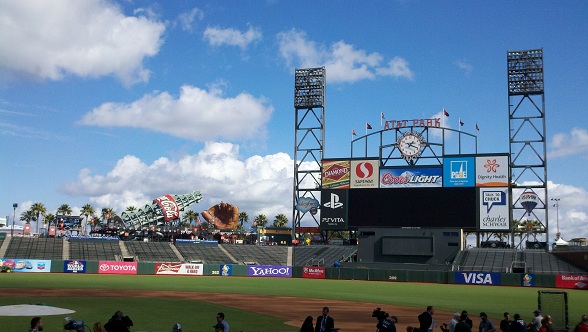 That's all I got right now, folks. The Giants are going through workouts on the field. There is more media here than anything I've ever seen, and every player, coach and manager is at peak "don't say anything interesting or controversial" form. They've been preparing for this level of cliche since February, folks.
The scene outside is getting silly as folks are waiting to be let into the park. I can either smell garlic fries or else I'm having a psychosomatic reaction in anticipation.