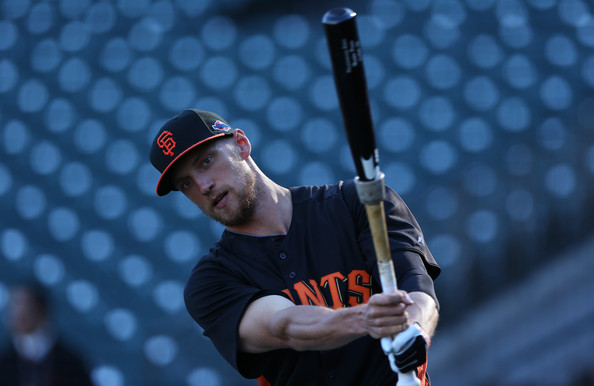 Here are the lineups for NLCS Game 1 between the Giants and Cardinals. First pitch is 8:00 p.m. ET.
ST. LOUIS CARDINALS            SAN FRANCISCO GIANTS
1. Jon Jay, CF                 1. Angel Pagan, CF
2. Carlos Beltran, RF          2. Marco Scutaro, 2B
3. Matt Holliday, LF           3. Pablo Sandoval, 3B
4. Allen Craig, 1B             4. Buster Posey, C
5. Yadier Molina, C            5. Hunter Pence, RF
6. David Freese, 3B            6. Brandon Belt, 1B
7. Daniel Descalso, 2B         7. Gregor Blanco, LF
8. Pete Kozma, SS              8. Brandon Crawford, SS
9. Lance Lynn, RHP             9. Madison Bumgarner, LHP
Cardinals manager Mike Matheny used this exact batting order throughout the NLDS against the Nationals and probably won't make a lineup change the rest of the way unless there's a sudden injury.
Giants skipper Bruce Bochy is also sticking to the basics. This game will be broadcast on FOX.