Max Scherzer is cool for a lot of reasons, but one of the best things about him is that he rocks the Heterochromia iridum (i.e. he has two different eye colors). See: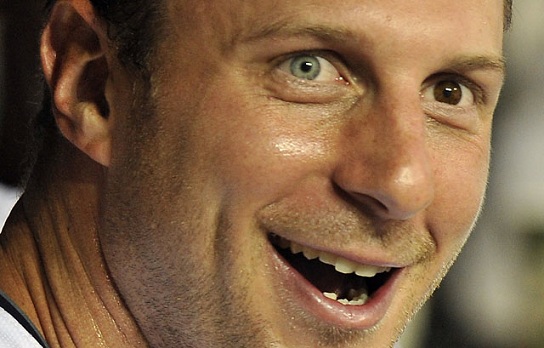 Which makes the goggles he wore for the celebration after last night's Game 5 win over the A's all the cooler:
Best anniversary gift ever!! #dichro. twitter.com/emaysway/statu…

— Erica May (@emaysway) October 12, 2012
You may now continue your "you shouldn't celebrate winning in the first round!" arguments from the earlier thread.
(thanks to Allison for the heads up)