It's really sunny in St. Louis today. Like, blindingly so. But don't worry, folks, because Bryce Harper's got his: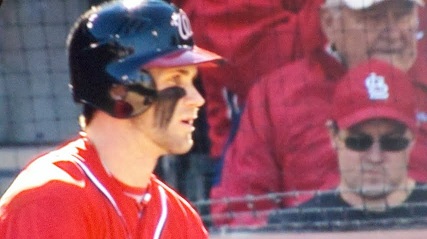 That's gotta be the second most offensive eyeblack of the season. And even Yunel Escobar is probably watching this on TV and saying "damn."
We laugh, but when he's the only one who isn't blinded by virtue of MLB's decision to start a game in St. Louis at 3:30 local time, we'll nod our heads with respect at the kid's wisdom.