One of the things I noticed during that whole referee lockout in the NFL was how the football player's union wasn't exactly vocal in supporting the refs. You'd hope that one union in an industry would support, at least in some way, another union in the same industry. It doesn't always happen, but labor folks will tell you that it sure helps.
I don't remember what the MLBPA did several years ago when the baseball umpires had their run-in with the league. But it certainly seems now that the players union is walking the walk when it comes to labor strife involving units representing what might be referred to as talent.
From the Atlanta Symphony Musicians webpage: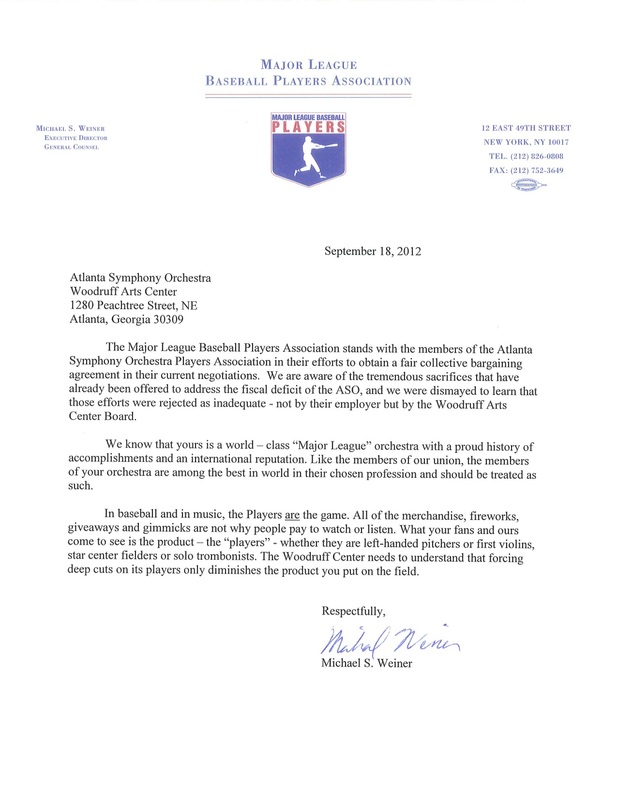 Thanks to Jess for the heads up.