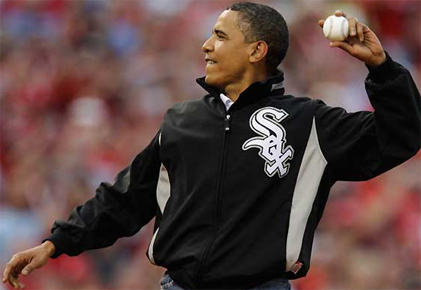 Barack Obama is a big White Sox fan who lives/works in Washington, D.C., so I suppose the president's World Series prediction was sort of … well, predictable:
President Obama: "I am looking forward to a Nationals-White Sox World Series."

— Obama 2012 (@Obama2012) September 21, 2012
When asked for his World Series prediction, Mitt Romney picked* "whichever teams don't benefit from revenue sharing."
* That's not actually true. And my attempts at political humor are very lame. But at least they're also half-hearted!