Earlier I said that Barry Bonds' chances of getting into the Hall of Fame eventually weren't that bad. Well, with endorsements like these, maybe they're worse than I thought:
 Former Texas Rangers and Baltimore Orioles slugger Rafael Palmeiro said Friday that Roger Clemens and Barry Bonds should be voted into the Baseball Hall of Fame …

… "You're talking about, in my opinion, probably the best pitcher of all-time and the greatest player of all-time," Palmeiro said. "Keep them out and then the Hall of Fame has no credibility."
And who knows credibility better than Rafael Palmeiro?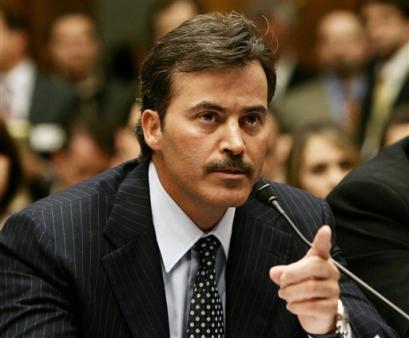 Eh, doesn't matter. I will observe, however, that for a guy who says that he's put the Hall of Fame behind him — as he does again in this article — Rafael Palmeiro gives an awful lot of interviews about the Hall of Fame.