I'm in Detroit. The reason: my girlfriend Allison writes for Bless You Boys and this weekend is their annual meetup at Comerica Park.  Despite living only three hours from Comerica Park, I have never been there.
For years my avoiding it was done out of protest.  I grew up going to Tiger Stadium. I realize that progress marches on and I realize my attachment to Tiger Stadium was and is somewhat irrational on some level, but I considered the corner of Michigan and Trumbull to be an almost holy place, and it galled me that it could be abandoned and then destroyed like it was.
But that's over. Everyone tells me Comerica Park is a worthy successor, and tonight I will experience it for myself. And tomorrow and Sunday too. But before I do that, I had to make one last visit to Tiger Stadium. I did this morning:
If Tiger Stadium doesn't officially exist anymore, Ernie Harwell Park is a perfect name for what's left.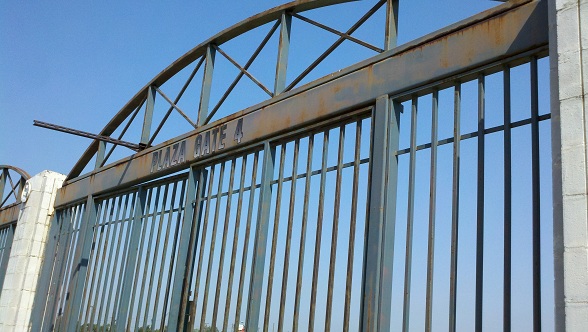 The old gate is still there, as well as some post-destruction fencing.  But there's no lock on the gate — at least there wasn't today — and we let ourselves in.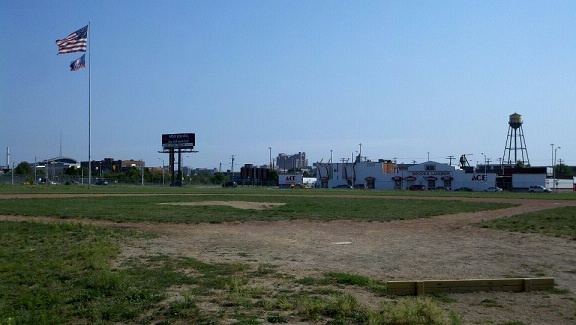 A home plate, the mound, a rubber and the basepaths are there. People come and take care of the infield from time to time.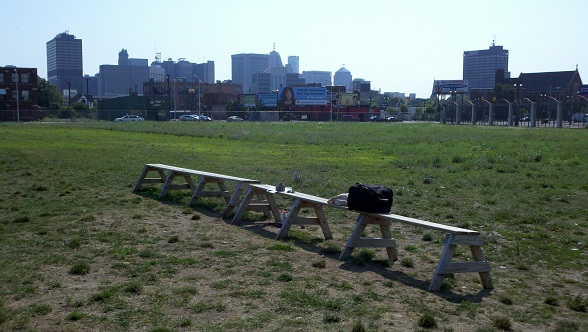 Someone brought some benches in too for pickup games.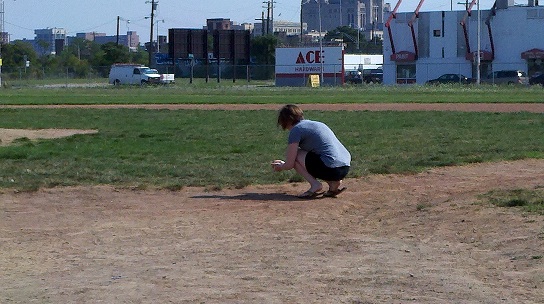 Our friend Kat and her dad — also displaced Michiganders and Tigers fans — joined us. Her dad thought to bring a ball, glove and a bat so we could take some bp and toss the ball around some.  This is Allison rubbing up the ball with some Tiger Stadium dirt.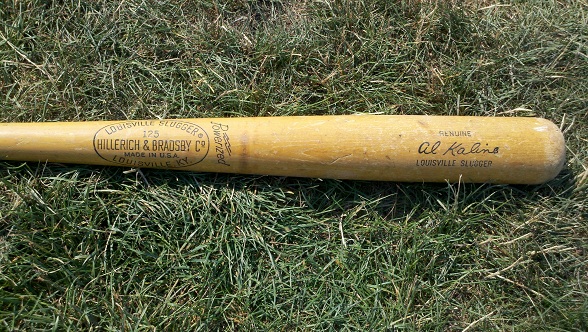 The bat: an Al Kaline model, which Kat's dad said was an actual game-used bat. It certainly looked it.  We asked him if he seriously wanted to use it to fart around with and he said "Sure. If it's gonna break anywhere, why not here?"  Couldn't argue with that.  I took some hacks. Every single one was a grounder to short. I just pretended that I was giving Alan Trammell infield practice.
The glove I actually own and have had since I was a teenager is a Lance Parrish model catcher's glove. I stupidly left it at home. Kat's dad is a lefty, so I did my best catching him with his lefty glove. Mixed results.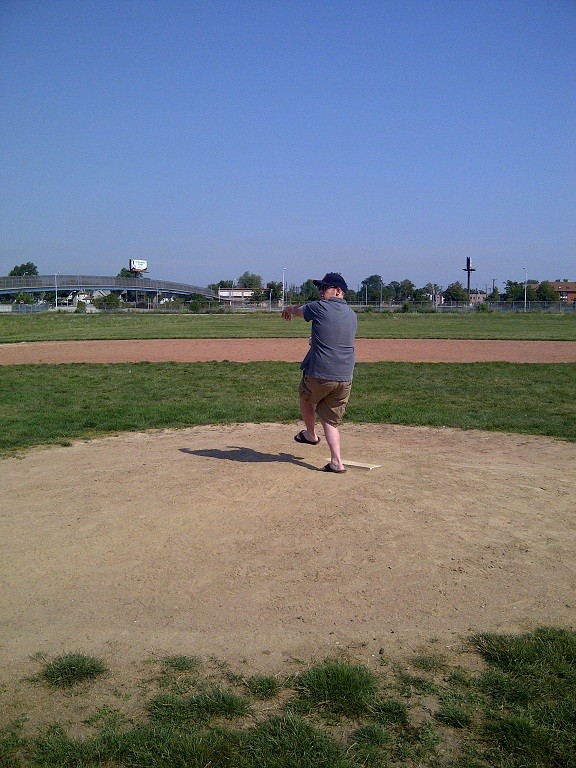 I pitched too. I look like Aurelio Lopez.  Probably need to get back on the treadmill.
It was fun. It was sad. It was necessary.  I guess I can let it go now and go to Comerica tonight with a clean conscience.