Delmon Young is having another disappointing season, hitting just .269 with a .296 on-base percentage and .407 slugging percentage in 90 games for the Tigers while being paid $6.75 million.
Once a top prospect, Young is now 26 years old with 3,335 career plate appearances in the majors and a .425 slugging percentage, which is pretty awful for a bad defensive corner outfielder who also has a .318 on-base percentage.
However, all of that matters little compared to the glorious mustache Young has been working on and unveiled in all its glory last night: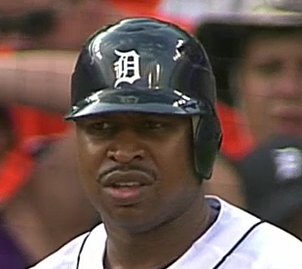 And, yes, this is a slow afternoon for news, but it's also a helluva mustache.