Tom Fornelli of South Side Asylum captured some wonderfulness from yesterday's Tigers-Angels game. RIP, Maicer Izturis: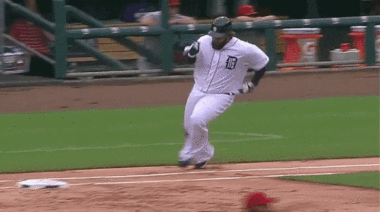 What say you about that "slide," Prince Fielder?
"I just don't know how to slide," Fielder said after the game. "I'm trying to get there. I just want to be safe. So, however I can get there, I just try to get it done."
For our sake I hope he never learns. Because this kind of thing is just way too great to be ruined by proper form.