Philadelphia vs. Pittsburgh this afternoon. Eighth inning and Casey McGehee ranges into the stands to catch a foul ball.  Here's the play.
A nice one on McGehee's part, but a better one on umpire Ted Barrett's.  Because he gets right over there and makes darn sure that McGehee has the ball: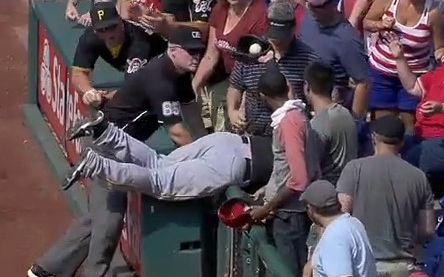 That's how you do it, Mike DiMuro. Now, if you could just get a job with CNN, FOX or the Drudge Report and make sure they make the right calls, everything will be just fine.