This is the best. From Brewers' closer John Axford:
Is it weird that I'm walking behind this guy at the mall right now? instagr.am/p/LipqKOPjys/

— John Axford (@JohnAxford) June 6, 2012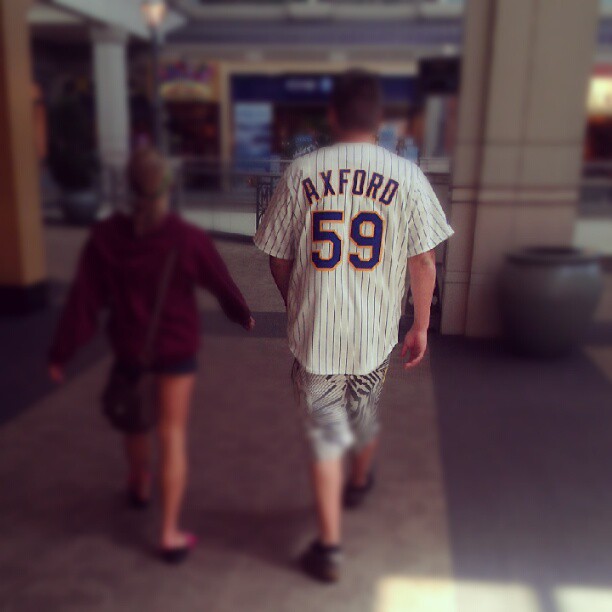 I hope he tapped him on the shoulder and asked for his jersey back after he tweeted that. Or asked "Axford" for his autograph.