UPDATE:  The Roy Halladay bobblehead travesty has been explained and corrected!  It seems that the wrong photo — from some early messed-up prototype — was used. Now:
Here is the CORRECT Roy Halladay bobblehead, via @weareFoCo twitter.com/MLB_PR/status/…

— MLB Public Relations (@MLB_PR) May 24, 2012
11:33 AM: And no, I'm not talking about the poor likeness of him.  Look at this for a bit and tell me if you find something amiss: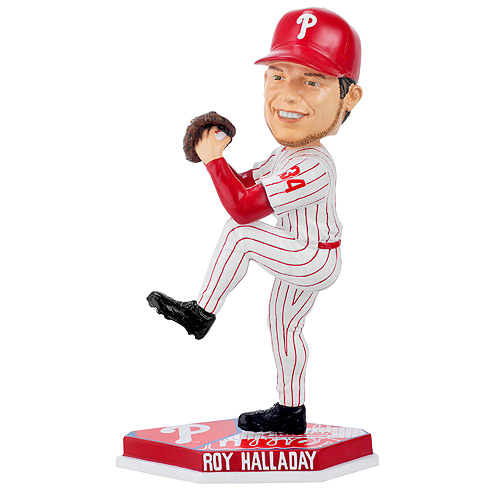 Answers in the comments please.
(hat tip to Zoo With Roy)