It was noted yesterday that a first baseman batting leadoff is unusual. But it worked for Carlos Pena and the Rays last night — dude hit a homer — so Joe Maddon is going to put Pena in the leadoff spot again.
Crazy, I know.  But not nearly as crazy as (a) Drew Sutton batting cleanup; and (b) the fact that every Rays player has a superhero nickname: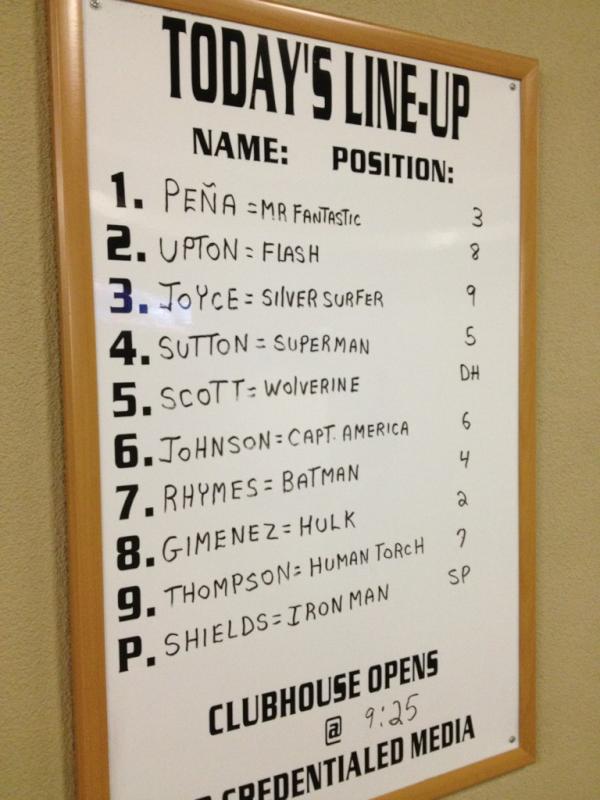 Will Rhymes, I know Batman. I admire Batman. Batman is a friend of mine. Mr. Rhymes, you're no Batman.