Hey Brett Lawrie, what did you think of that called third strike?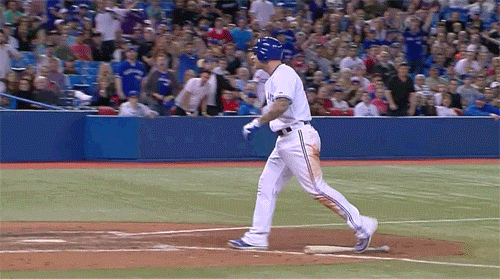 Oh. Really?
Yeah, I'm guessing you're going to get suspended, son.
Yes, the ump made two bad calls during that at bat — check out the plots of pitches 5 and 6 here — but worse calls are made every day and that's no excuse for erupting like that. The helmet throw was just disciplinary icing on a temper tantrum cake that MLB  is not going to take kindly to.  Here's umpire Bill Miller's statement:
"Upon seeing that he was ejected, he took several steps toward me and fired his helmet. It hit me in the right hip. That's a bit extreme."
For his part, Lawrie said he didn't mean it:
"That was not my intention at all," Lawrie said of striking Miller with his helmet. "I've never, ever, done anything to go at an umpire before in my life, and I didn't mean to tonight. I apologize for that. It just kind of took an unlucky bounce and I think it got him, so my apologies for that."
Not that I think that, or the fact that he was arguing bad call, will or should help him here.  Gotta keep your cool better than that.
Oh, and one Blue Jays fan was pretty classy too:
… a disgruntled fan in the stands at Rogers Centre tossed a mostly full cup of beer and hit Miller in the right shoulder as he walked off the field.
Oh, Canada.