John Axford didn't speak to reporters after his club-record streak of 49 straight saves came to an end last night against the Cubs, but he had good reason for it.
After the Brewers topped the Cubs 8-7 on a Corey Hart walkoff single in the 13th inning, Axford hurried out of the ballpark to accompany his pregnant wife to the hospital. The couple is expecting their second child.
Courtesy of Jordan Schelling of MLB.com, the Brewers' closer was at least nice enough to leave the following note for the media in the clubhouse.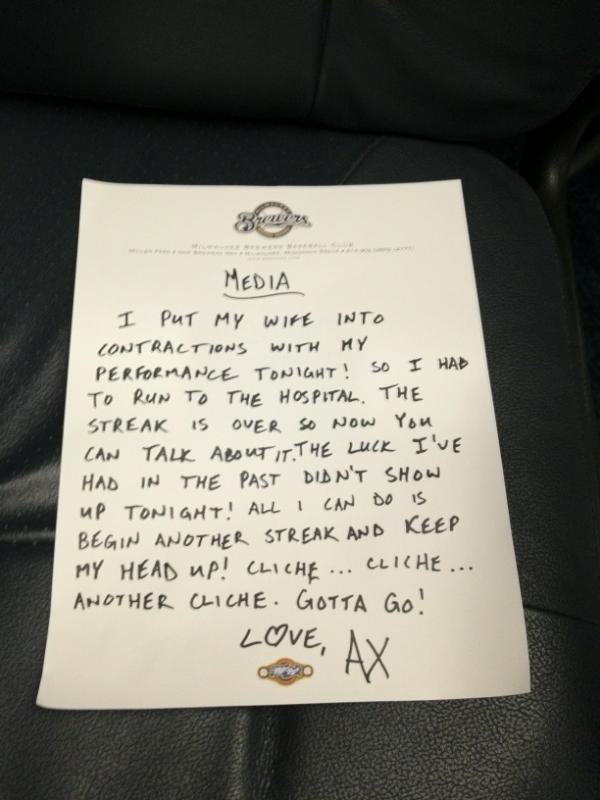 Hilarious, awesome and classy.