We now know what the "complication" was in Mariano Rivera's exam the other day: he had a blood clot.  Here's how we know this: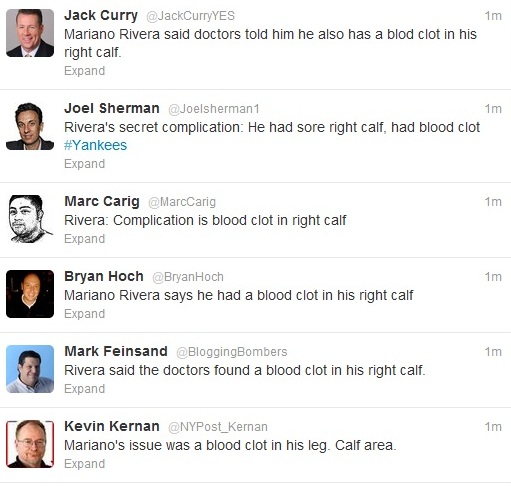 I'm gonna go out on a limb here and say that they're all standing next to each other, in Rivera's presence, looking kinda funny tweeting all at once. Hopefully they're still wearing their fedoras with the little card that says "press" in it as they do it. And if someone can get a pic of that for me it would be epic.
Anyway, Rivera says that, while the clot "scared" him, it has already been dealt with and that, as soon as his leg loosens up some and he can get a better range of motion with it, he should be slated for surgery. As reported yesterday, this should not impact his recovery timetable at all.