I've had a little back and forth with Nats fans on Twitter today over "Natitude" a the whole "Take Back the Park" thing for this weekend's series against the Phillies.
Now, I don't need to prove to anyone what I think about a certain brand of Phillies fan, so believe me, when I say this, it's not because I think it's just peachy that Phillies fans have made Nats Park their new home.  But that's beside the point.  My view — and I realize not everyone shares it — is that the Nats should have just laid low about it all and not make a big deal over Phillies fans taking over the park.  I think that the whole initiative reeks of insecurity and may actually have the opposite effect, encouraging Phillies fans.
Check out the scene in Philly — from the Philadelphia Daily News — as people board buses for DC: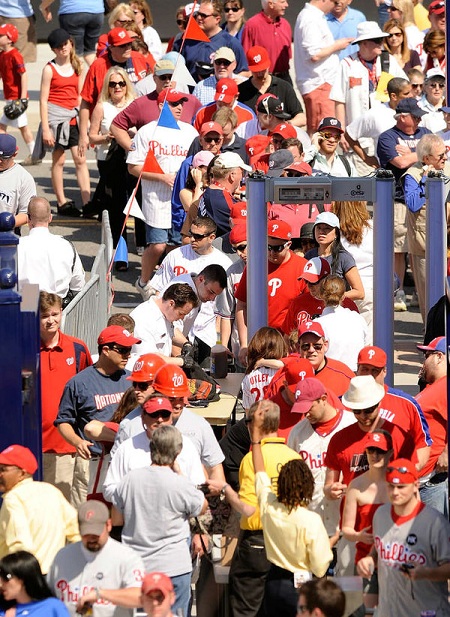 Now, tell me: when they get to Nats Park today, are they gonna have a great photo op under the banner pictured on this post over at DC Sports Bog?
I dunno. I just think that you win games, ignore idiots and eventually you have your park filled with loyal, local fans.  Like any bully, you just encourage these guys with such a major reaction.