This screen cap came from @Detroit4Lyfe, and it's pretty good unless you happen to be a Red Sox fan.  It's Fernando Rodney's pitches to Cody Ross, who struck out looking on a 2-2 pitch to end the Sox-Rays game. Though, really, it's kinda hard to blame him for not swinging at these: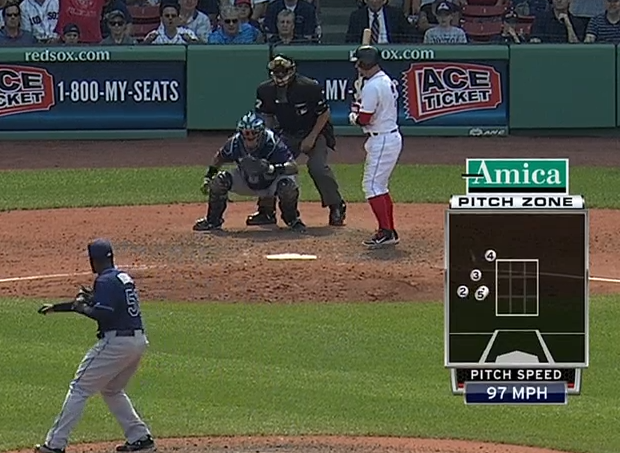 Eric Gregg looked down from umpire heaven, saw that and said "damn."
And in case you think that maybe the Red Sox TV thing just had it wrong, here's the plotting of it from Brooks Baseball: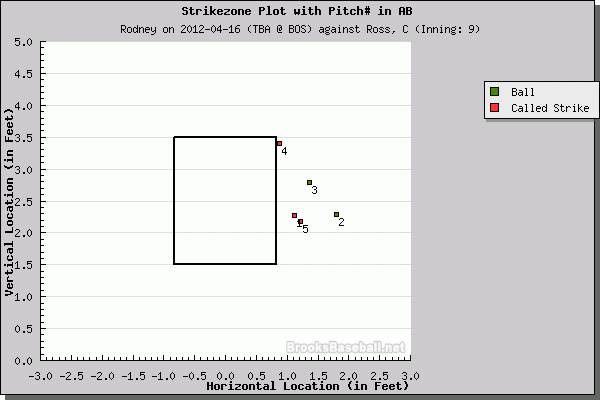 Robots now, please.