Today were the home openers for the Yankees and the Red Sox.  To kick things off, both teams had recently-retired icons of the franchise throwing out the first pitch.
First, Varitek and Wakefield, who emerged from what I will henceforth call the American Flag Monstah:
Then Posada, who looks a bit frosty up on top of the mountain, no?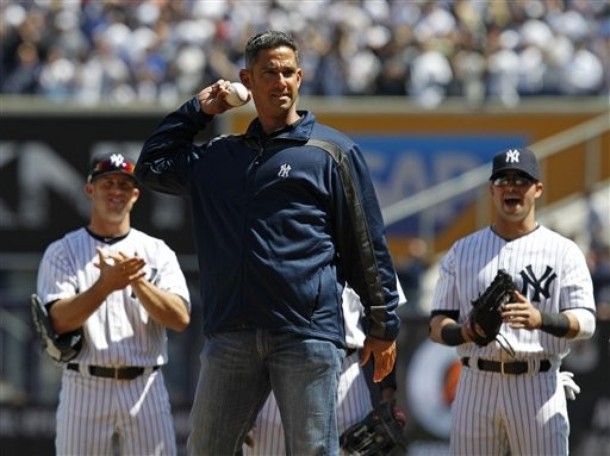 As someone who was already out of college and married when these guys began their careers — or in the case of Wakefield, enjoyed his greatest success — I feel really friggin' old right now.