Last month the Nationals announced that they'd be selling a massive eight-pound hamburger called "The StrasBurger" at the ballpark this season.
It costs a whopping $59 and checks in around 10,000 calories and 700 grams of fat, which means you'd have to split it about 10 ways to have it qualify as "really bad for you" rather than "will probably kill you."
Natalie Lopez of NBCWashington.com got a look at the monstrosity and posted a story with a picture: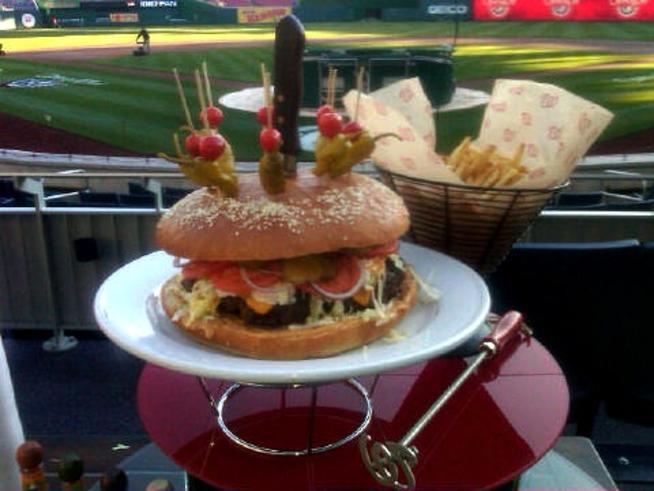 OK, so that's huge. And it still looks like an actual hamburger, mostly, which is surprising. I also like that it comes with a basket of fries, because when eating a $59, eight-pound, 10,000-calorie hamburger it's good to have some to nosh on too.