From yesterday's Dodgers-Padres game in San Diego: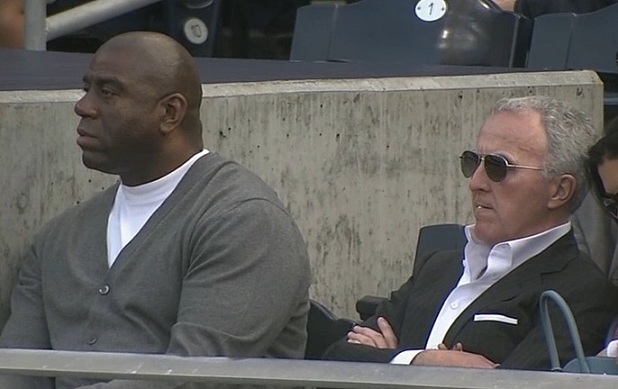 Frank: Hey, Magic. Thanks for letting me go to the game with you.
Magic: [annoyed] Yeah, whatever, Frank.
Frank: Do you suppose I could get a ride with you back to L.A.?
Magic: No. I bought you a round trip bus ticket, and you're using both halves of it.
Frank: Um, OK.
Frank:  Can I get a hot dog?
Magic: No.
Frank: OK.
Frank: When do I get my money?
Magic: Never if you keep bothering me.
Frank: OK.