The Marlins are letting it all hang out tonight. Or something.
In debuting their new stadium, they had their starting lineup escorted out by dancers in Brazilian Carnival costumes prior to Wednesday's opener. The players seemed to enjoy it. Logan Morrison, in particular, was chatting his lady up (big surprise). No wonder he wanted to be back from knee surgery by Opening Day.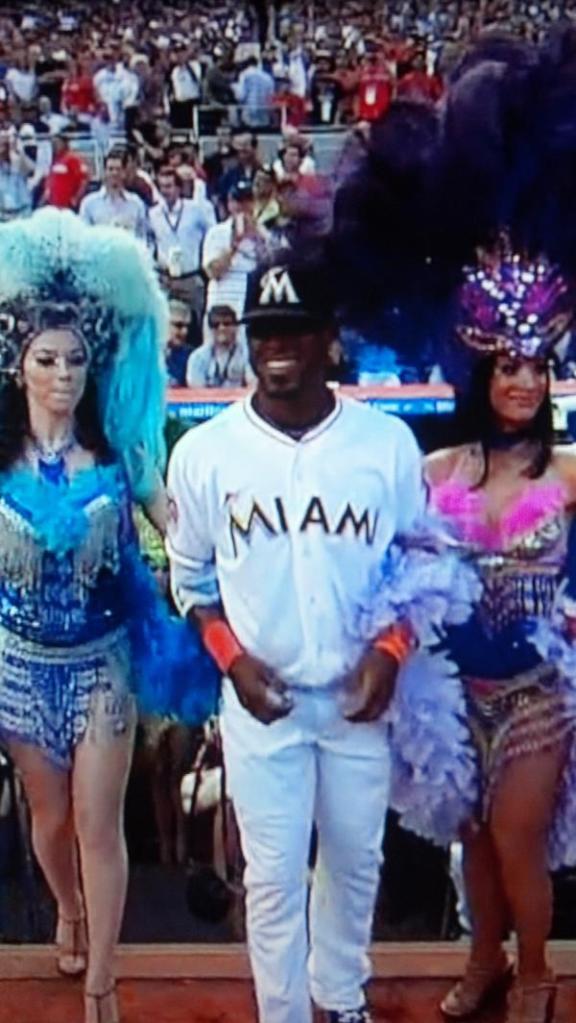 Regardless of whether the product on the field meets expectations, it seems we can count on the Marlins to take tacky to a whole new level this season.
(thanks to Eric Andrews for the pic)