Actually this was a photo of the night.  This is my friend Connor rocking the Expos gear last night: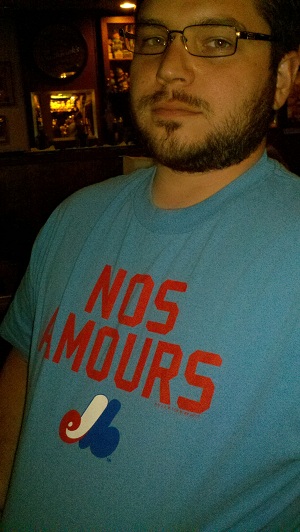 Also worth noting that I've hung out with Jonah Keri for a couple of days down here. Jonah grew up on the Expos and is writing an Expos book.  Between Connor and Jonah I think I have dined with a good 40% of the extant Montreal Expos fan base this week.
Bonus photo time!  This has nothing to do with baseball, but the basement of the restaurant Connor, Voros McCracken and I went to last night had this set up in a dark corner behind a chain link fence: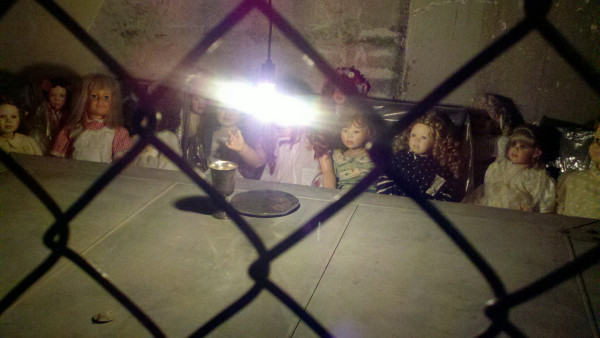 Nope, not creepy at all. Didn't have any nightmares last night, no siree!
Off to Phoenix Municipal Stadium to see the debut of Yoenis Cespedes.  Keep the dial tuned to HardballTalk, your home for interesting international free agent debuts and pictures of creepy dolls reenacting the Last Supper in scary basements.