Yeah, it's another photo post. There really isn't anything all that newsworthy happening today. At least before the game starts. So I give you two baseball legends, who are out on the concourse here at Phoenix Municipal signing autographs.
First, George Foster, who was actually in a happy mood and was talking to little kids and being awesome despite how menacing he looks in this picture: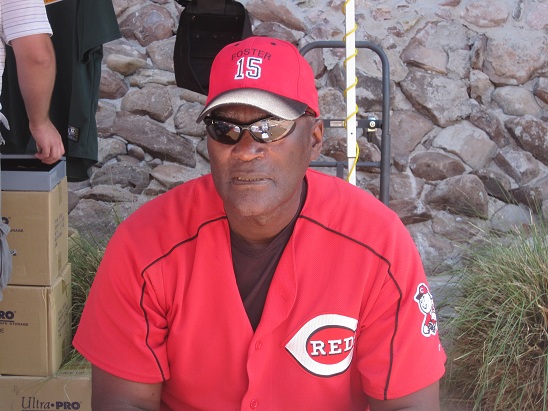 Then Bert Campaneris, who was being really patient with a guy who wanted him to sign a new baseball, but who was having trouble taking it out of the wrapper.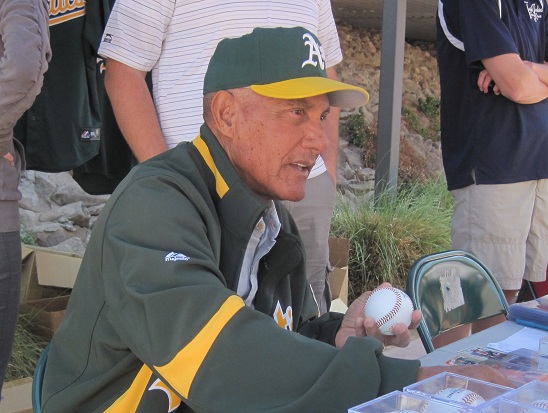 Spring training: where legends walk — well, sit — among us.