I know we already had a Photo of the Day. I don't care. Batting practice was fun this morning. The pics are real. The dialogue, I made up.
Manny Ramirez: See the ball, hit the ball. That's all you gotta do, Yoenis. It's really easy.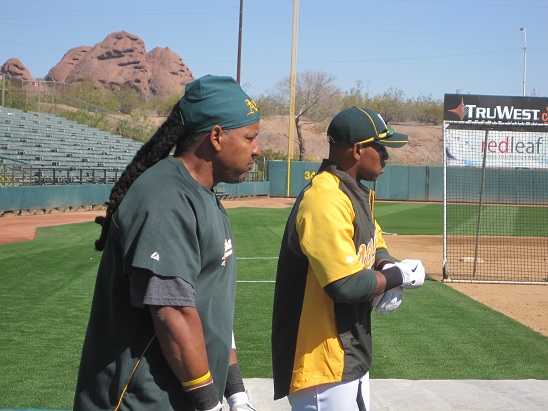 Yoenis Cespedes:  I see the ball …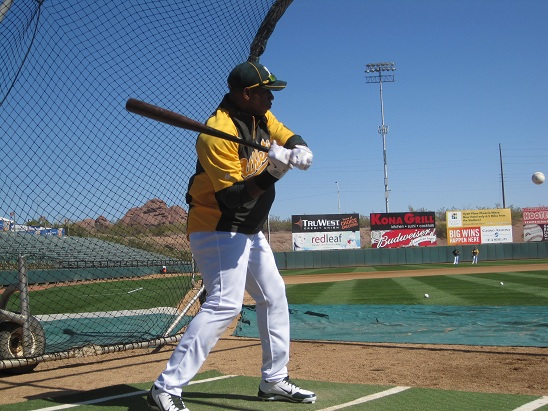 Yoenis Cespedes: I hit the ball.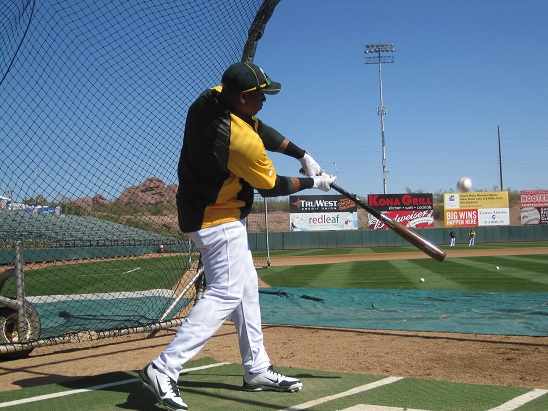 Contrary to popular belief, the ball does not make a different sound off Cespedes' bat in BP. But he does hit the ball really damn hard.