If you spend some time on the Internets, you've probably seen this fun picture floating around: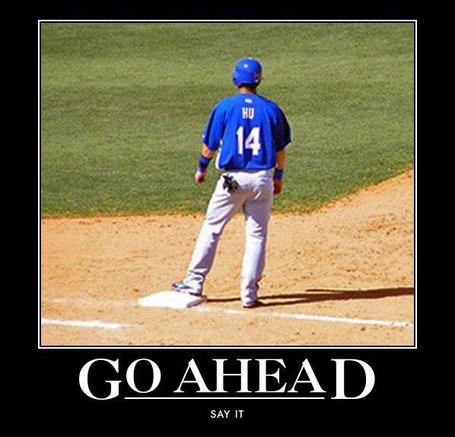 Clever.  But PeteyHendrix at Red Reporter has taken it to the next level and has come up with an entire re-imagining of the old Abbott and Costello routine based on it. It starts a bit slow, but stick with it, because it gets good.
And someone at MLB Network or someplace: pay PeteyHendrix for the rights to it and then produce it with a couple of guys with good comic timing, OK?