The odds are against Miguel Cabrera's third base experiment being successful, but you can't say he isn't taking the transition seriously. Cabrera was added to HBT's BSOHL roster after trainer Radhi Muhammad of 4.40 Fitness and Athlete Development tweeted this picture of his impressive physique late last month, but now we have some details of his actual weight loss.
According to Tom Gage of the Detroit News, teammate Alex Avila told ESPN's Baseball Tonight yesterday that Cabrera has "lost 20-plus pounds and hopes to lose at least 15 more." The 28-year-old estimated that he was at about 270 pounds entering spring training last year, so Jason Beck of MLB.com thinks that likely puts him in the range of 250-255 pounds. That's still pretty big for a third baseman, but at least the dude is motivated.
By the way, Muhammad tweeted a new picture of Cabrera yesterday in his final day of workouts with Magglio Ordonez: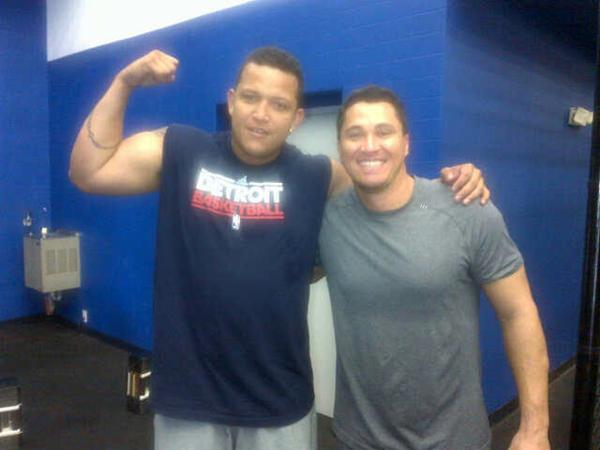 Be afraid, AL pitchers. Be very afraid.