Not sure how I missed this yesterday, but via my NBC comrade Rick Chandler over at Off the Bench, we learn that there are baseball cards way better than the Photoshopped Jose Reyes and Albert Pujols cards. Specifically, Skip Shumaker's: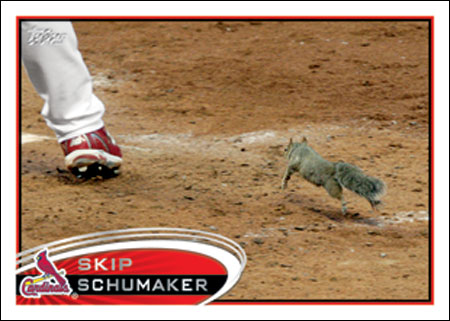 That, of course, is from last season's NLDS, when the varmint messed with Roy Oswalt and Schumaker (and Angel Hernandez, but he doesn't need squirrels to cause him to mess up).
It's no Billy Ripken, but not a bad card.