Last week we got a glimpse of Albert Pujols playing first base for the Angels on his 2012 Topps card. This despite the fact that the only time he has worn the jersey was for his press conference.
Topps is giving Jose Reyes the same treatment: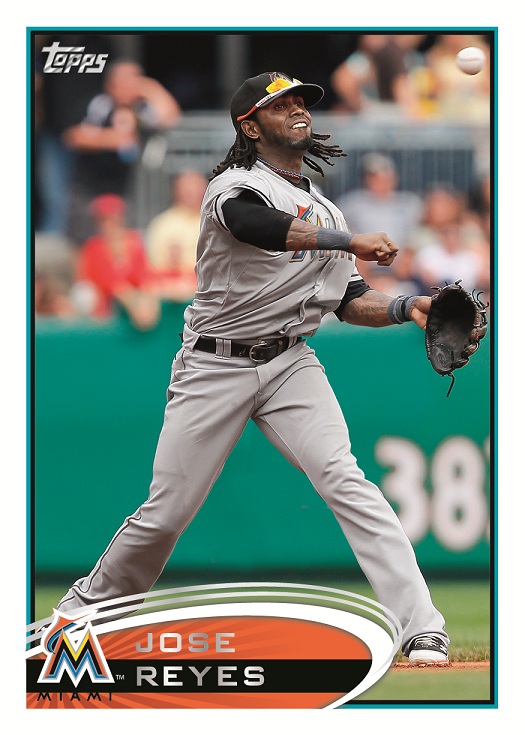 This looks shopped. I can tell from the pixels and from seeing quite a few shops in my time.