I don't follow many ballplayers on Twitter. One I do follow for some reason, however, is Braves reliever Peter Moylan. I don't know why, i just do.
Moylan is Australian, but he does one thing that is absolutely American: he eats at Waffle House.  Good man, too.  If you're gonna have breakfast, you shouldn't accept it any other way than scattered, smothered, covered and chunked.  And if you have to ask, well, there's no helping you, brospeh.
But it is possible to have too much of a good thing, right? Here's Moylan tweeting this morning: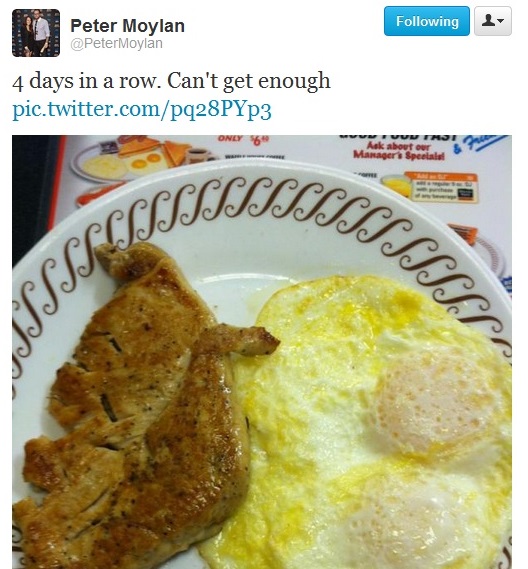 In his defense, he tweeted back to me that this is pre-workout food. And the absence of sausage gravy, while sad, does suggest that he's going for a protein load here, so good for him.  Maybe he is in The Best Shape of His Life after all.