Shannon Stone tragically fell to his death on July 7 at Rangers Ballpark.  In the aftermath of that, plans were announced to create a barrier that would make it less likely that fans would fall out of the stands again.  That barrier has been built.
Evan Grant of the Dallas Morning News tweeted a picture from the first row of seats behind the barrier in left-center field. He says this is basically eye-level for a man of 5'10" while sitting in the seat: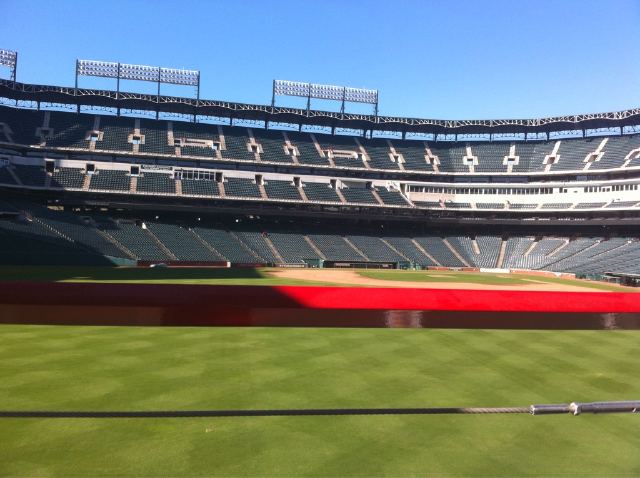 That's not great for sight lines.  Obviously that's not the point, and of course there are many other parks who have similar sight line issues due to railings and what have you.  But if I were going to sit in the outfield seats in Texas, I'd strongly consider sitting back a few rows.