I know a ton of you use it already, but for those who don't, you really need to improve your life and get the NBC SportsTalk app for your iPhone, iPad and/or Android device now. Like, yesterday. It looks like so: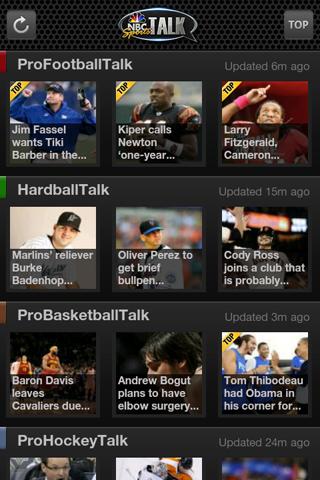 Sports Business Journal named it one of their "top 5 favorite sport apps."  Gizmodo named it one of the "essential" sports apps.  Can't argue with those dudes.
It's a super fast, super clean and easy interface between your mobile device and the NBC sports blogs. Chief among them HardballTalk, but word on the street is that you can read our broseph blogs PFT, PBT, PHT, CFT, OTB, and Inside the Irish with it too.  We're working on curling. Stop the emails. We hear you.
Anyway, the app is free. As soon as you start using it it will quickly become essential to you. To get it, go to iTunes or to the Android Market.
And now back to our regularly-scheduled insanity.